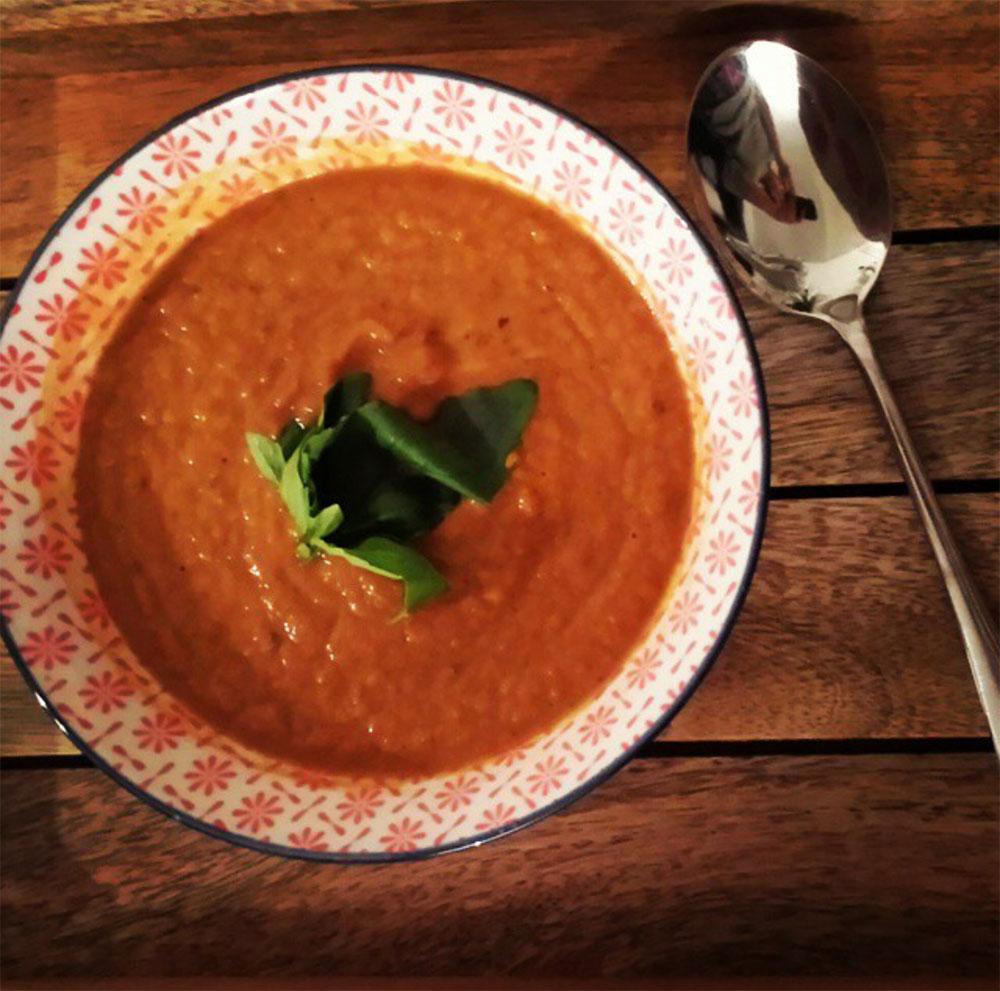 Home made roasted tomato and pepper soup 🍅🍅
This is a great soup for boosting immunity and fighting off those winter bugs as it's full of vitamin C and flu busting ingredients.
You will need:
6 big tomatoes, chopped in halves
2 red peppers, quartered
1 onion, chopped into a quarter
2 cloves of garlic
400ml of vegetable stock (I use the brand Kallo)
Place the tomatoes, peppers, onion and garlic in a roasting dish and drizzle with olive oil.
Roast in the oven for 30-35 minutes at 180 degrees
Put the contents into a blender and pour in the vegetable stock.
Blend until smooth 🙂