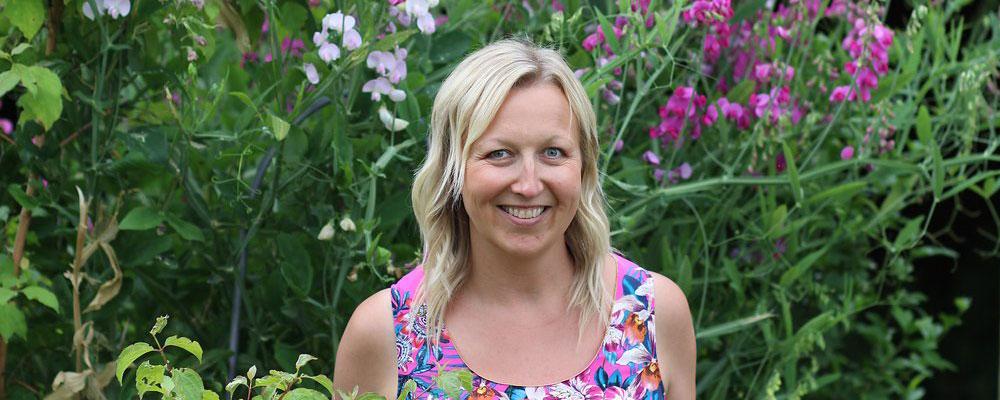 I have an immense passion for nutrition and what I do. My ethos is to educate and inspire individuals about the importance of healthy eating and the amazing effects that food can have on the body and our health. I find it rewarding to be part of someone's journey to health and happiness and it gives me great satisfaction to be able to help individuals in making a positive life change.
I experienced these effects first hand when my own path led me into nutrition. After several years of suffering with my own health conditions in my early 20's, I decided to take responsibility for my own health which led me to explore the route of natural therapies and how food and nutrition can have an influence on our wellbeing. Cutting out foods such as sugar, gluten and dairy and introducing other specific foods made such an impact and gave me a positive outlook on my own health.
This personal experience with food made me even more fascinated about the real potential of nutritional therapy and inspired me to retrain in a field where I could help others. I completed three years of training at the College of Naturopathic Medicine (CNM) in London where I graduated with a diploma in nutritional therapy.
I am regulated and registered with the British Association for Applied Nutrition and Nutritional Therapies (BANT) which is the professional body for nutritional therapists.
Seeing clients with various conditions inspires me to keep learning and so I regularly attend seminars and lectures to meet Continuing Professional Development (CPD) requirements. This allows me to continue to further my knowledge and keep up to date with the latest research allowing me to give the most affective help and guidance to my clients.
I have a keen interest in mental health and Lyme disease after my own personal experience with the condition. This led me on my own journey, researching extensively about the disease and attending seminars to gain as much knowledge as I could to help others and raise awareness. I have worked tirelessly campaigning about the lack of treatment for Lyme disease in this country including pitching to journalists to write pieces on Lyme disease to which I have contributed. I was honoured to receive the 2015 CAM award for 'Outstanding Contribution to the Community' for my work on Lyme disease.
As well as seeing clients privately, I am also the Nutritional Therapist and Bach practitioner for Nelsons pharmacy looking after products such as Spatone and Bach Flower remedies.
I regularly contribute to various media publications such as Natural Health, Your Healthy Living, The Daily Express and The Daily Mirror and currently write a weekly column in Closer magazine. I also write blogs for other companies such as Better You, have contributed to a pregnancy book and have spoken on Radio 4.