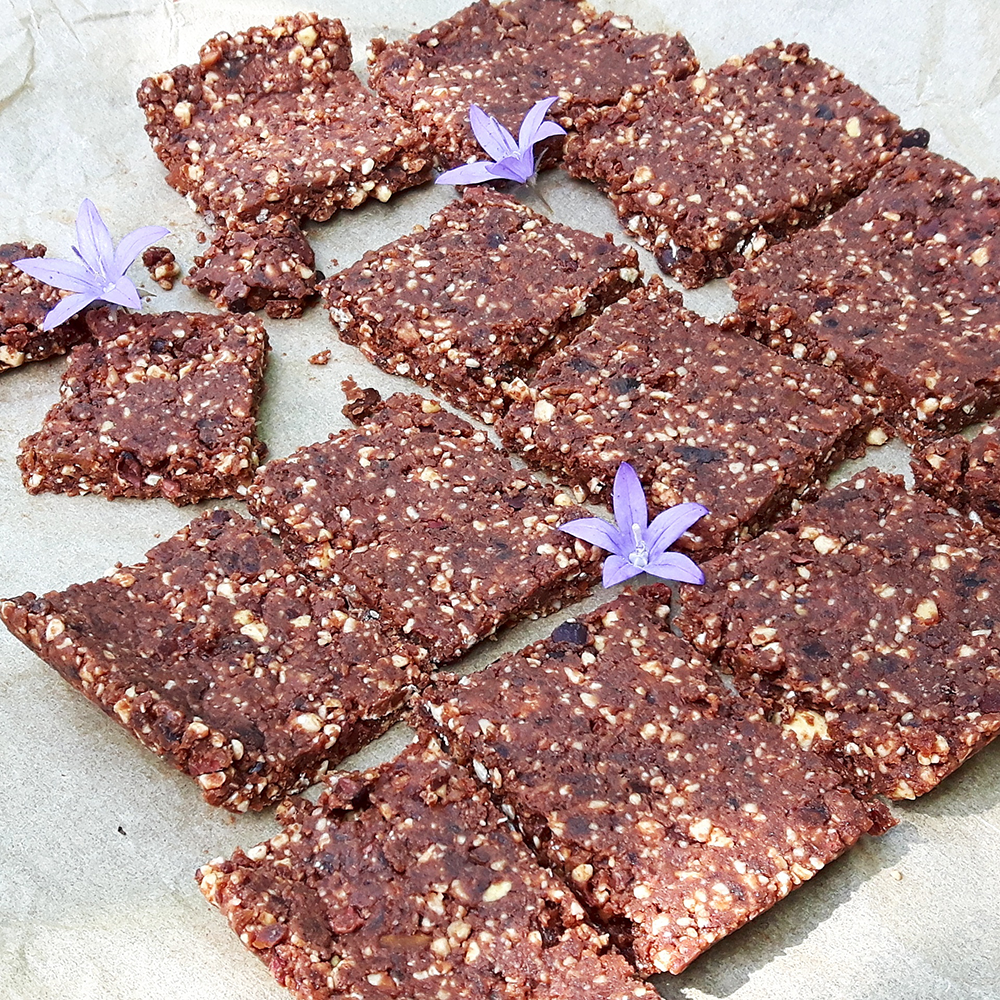 These raw chocolate bars are so easy to make, they only take 5 minutes to prepare and taste delicious.  They contain natural sugars, protein and good fats so make a good balanced snack and they are also rich in nutrients such as magnesium, iron, zinc, B vitamins and antioxidants.
You will need:
200g cashews
200g dates
2-3 tbsp of melted coconut oil
40g raw cacao powder
40g cacao nibs
Put the cashews into a food processor and blend until ground.
Add the dates, cacao powder and melted coconut oil and blend until it clumps together.  If it is not sticking together, then add more coconut oil.
Add the cacao nibs and pulse until the mixture is combined.
Line a square baking tray with baking paper and spread the mixture into the tin and flatten.
Put into the freezer for at least 20 minutes until firm and then cut into squares.
These can be kept in the refrigerator but they are best straight out the freezer as they are nice and cold and crunchy. 🙂