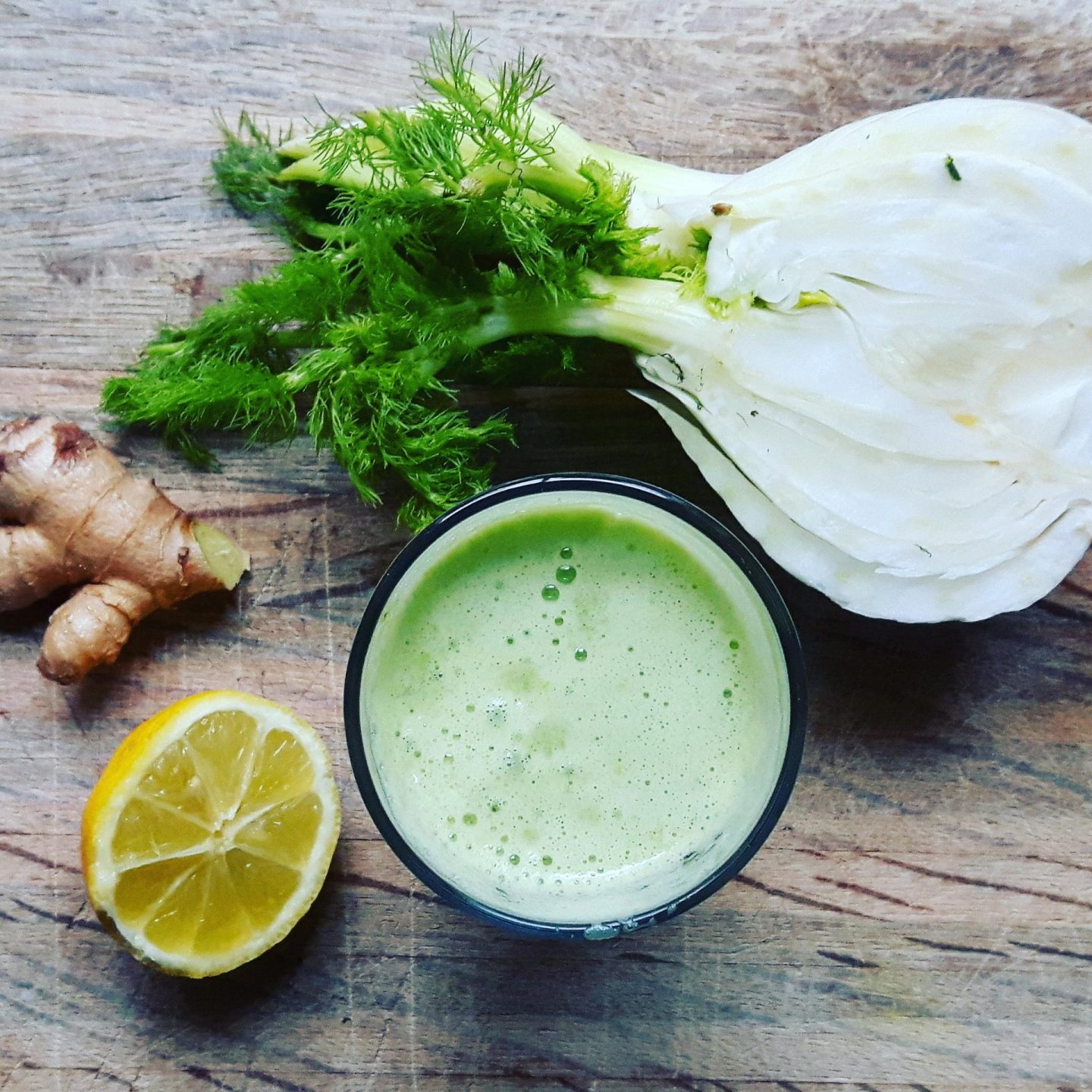 When I first saw a juice recipe with fennel in, I won't lie, I thought it would taste awful but it surprised me how refreshing it was. If you're not very daring at juicing vegetables then try adding lemon and ginger as it makes them a lot more palatable.
Fennel is an excellent source of vitamin C which helps boost the immune system, reduce inflammation and promote healthy skin. It is rich in fibre, folate and potassium which all help promote a healthy heart and prevent high cholesterol.
Try this refreshing juice for a boost of vitamins and minerals.
You will need:
Half a fennel bulb
Inch piece of ginger
Juice of one lemon
2 stalks of celery
Half a courgette
One apple
Fennel is also amazing for digestion and has been used for years to help reduce flatulence and stomach cramps due to its calming effects. Drinking a cup of fennel tea can also be a good way of relieving gas and is a traditional remedy for colic and can be used on infants.