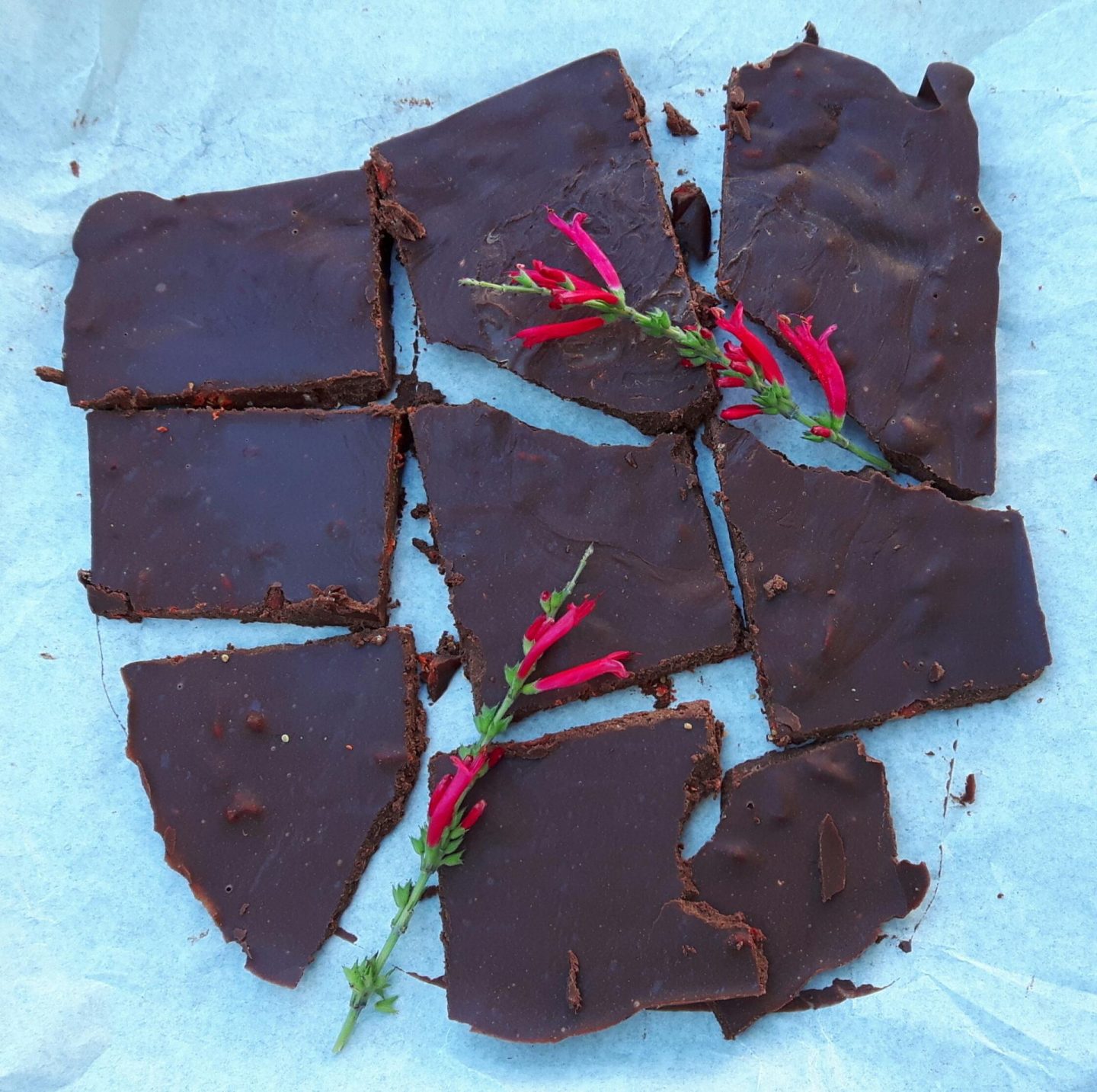 For those of you with a sweet tooth like myself, this easy recipe is perfect for a healthier alternative to chocolate.  It's free from refined sugar and contains numerous health benefits from all of the natural ingredients including powerful antioxidants from the goji berries and raw cacao.  Just make sure you don't eat more it all in one go as unfortunately it's not calorie free 😉 It's so simple to make too, you just need a good blender.
You will need:
50g raw cacao
100g almond butter (I like www.pipandnut.com )
100g coconut oil (slightly melted – I like www.chilondon.com )
100g raw honey
Handful of goji berries
1tsp of vanilla extract
Put the coconut oil, almond butter and raw cacao into a blender and mix until smooth.
Add the honey and vanilla extract and blend for another 30 seconds.
Stir in the goji berries by hand.
Line a square baking tin with greaseproof paper and pour in the mixture.  It will be a runny texture but this will set.
Place in a freezer for around 30-60 minutes.
Once set, take out the freezer and leave for 5 minutes, then cut the chocolate into squares.
Keep in the fridge – these will last for over a week if you can resist not eating them all 😉