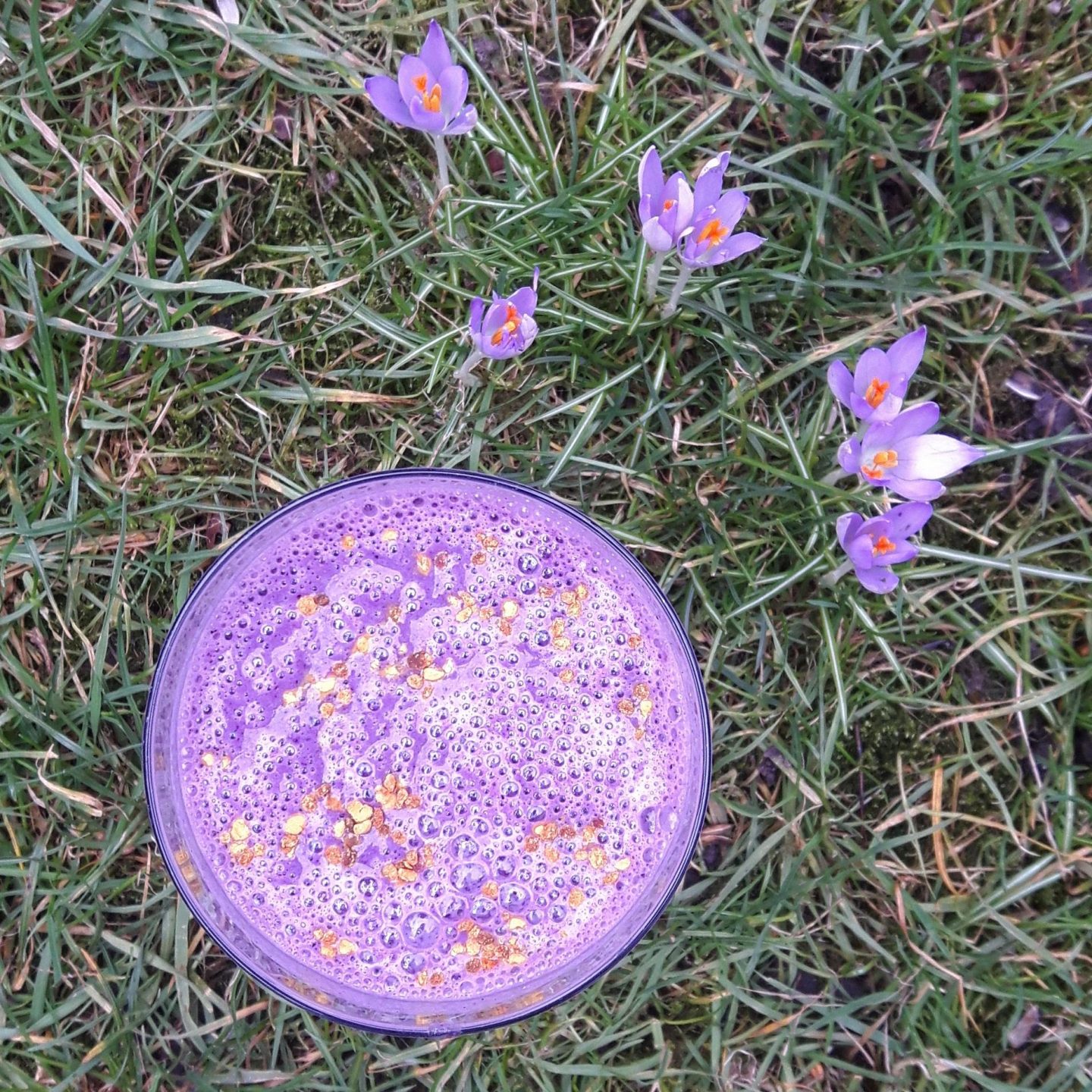 Anyone else waiting impatiently for the warmer weather and longer days? It's the little things such as these crocuses coming up in my garden that tell me Spring is on it's way, they even matched my blueberry smoothie I made 🙂
This smoothie contains two of the most powerful superfoods brought to us by nature – Blueberries and Bee pollen.
Blueberries are bursting with antioxidants that help protect us from disease.  They are high in fibre and contain anti-inflammatory properties so are great for conditions such as arthritis, asthma and eczema.
Bee pollen is one of nature's most nourishing foods and its vast array of health benefits are often overlooked.  It is rich in protein and many vitamins and minerals including B vitamins and folic acid.  It helps strengthen the immune system, increase energy and fight allergies such as hay fever.
The tofu in this smoothie gives it a nice creamy texture and some added protein along with the chia seeds which are also bursting in good fats, vital for normal brain function.
You will need:
1 banana
Handful of blueberries (fresh or frozen)
2-3 tbsp. of silken tofu (I use Clearspring)
1 tsp of chia seeds
1 tsp of bee pollen
Coconut or almond milk
Put all the ingredients in to a high speed blender and blend until smooth.  Sprinkle some bee pollen on top for extra benefits 🙂